My work is divided among the following five areas:
I. Research
I take an interdisciplinary approach to conservation, at the nexus of several fields. While I am primarily a natural scientist, it would be impossible to protect biodiversity, natural resources and the environment without taking into account human behavior and interests. I consider my greatest strength my ability to work with people from across disciplines and the ideological spectrum.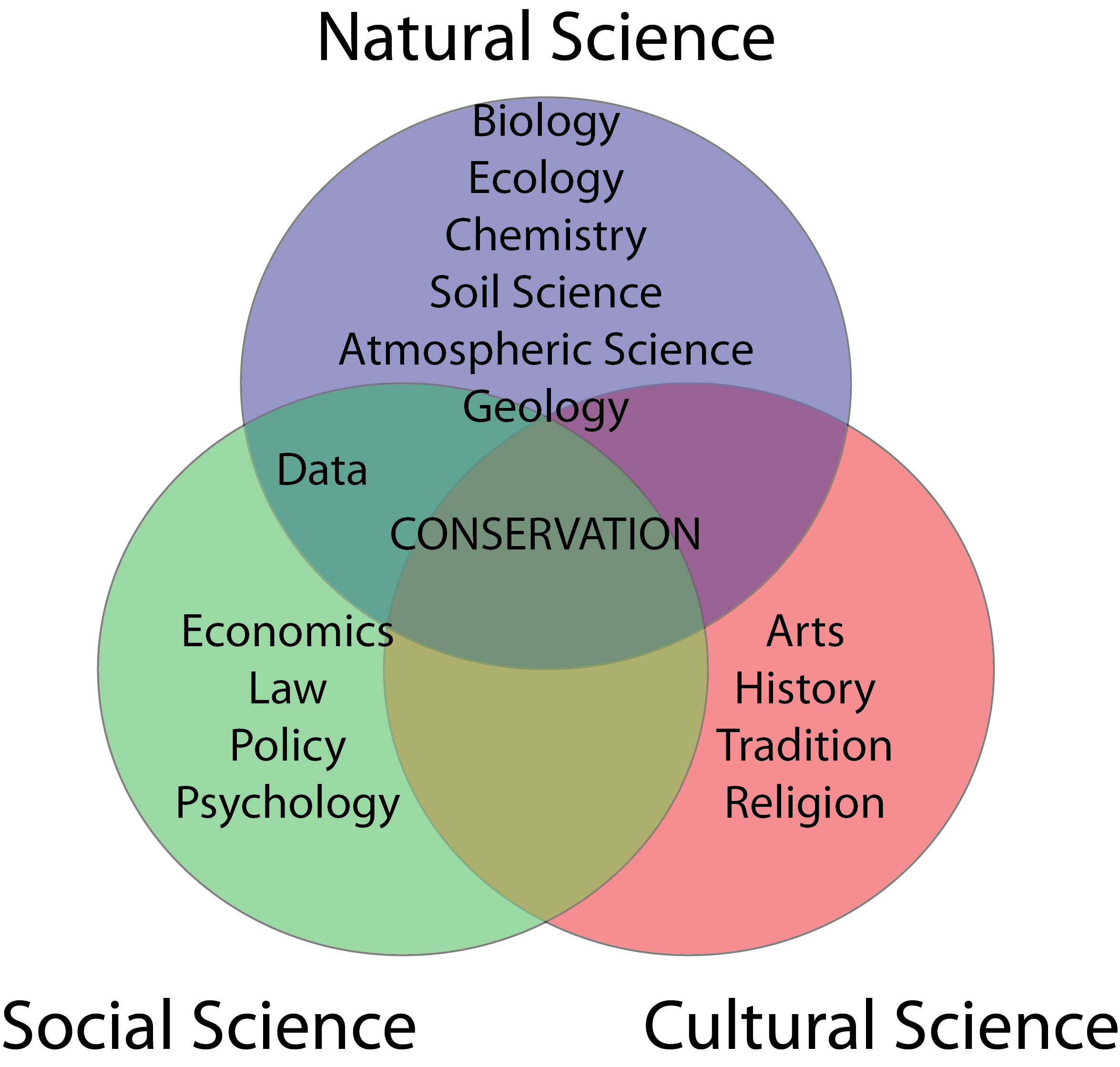 (Inspired by Tsukamoto 2014)
The main focus of my research is to aid conservation of the American eel (Anguilla rostrata). This work is broken down into three sections.
1) Meta-analysis and systematic review of published literature on American eel, following the most recent review paper by by Shepard (2015). This will take into account the recently published American eel genome, as well as the upcoming joint ASMFC-Canada stock assessment. The goal is to move beyond summarizing previous works and draw statistical inferences from a century of published data.
2) Mapping eel abundance and distribution in the Chesapeake Bay watershed, overlaid with environmental factors to prioritize fish habitat optimization and fish passage (building on the Fish Habitat Decision Support Tool and the work of Erik Martin at The Nature Conservancy). This has been done for other migratory fish such as American shad, but never for American eel. These datasets have never been compiled, much less published. The goal is to create color-coded maps to illustrate the best areas for conservation prioritization.suggest efficient policies for eel restoration (as TNC has done for other migratory fish species).
3) Cultural science of the American eel, continuing the work of Professor Tsukamoto's 2014 excellent book "Eels and Humans".

The American eel was very important to several American Indian tribes, including the Iroquois (Haudenosaunee), Susquehanna and other members of the Algonquian language group. In addition, early colonists consumed eel and even served the fish at the first Thanksgiving. I am working with historians (such as the Brunswick History Commission in Maryland). More importantly, I am going to show how we can use this historical knowledge for modern conservation efforts, by improving the public perception of eels and making eel conservation a way for people to connect to nature.

Eel served at the first Thanksgiving. Illustration (C) Robert Parada.

Meeting with Dave McIntosh at the Brunswick History Commission on April 6th, 2017.
II. Teaching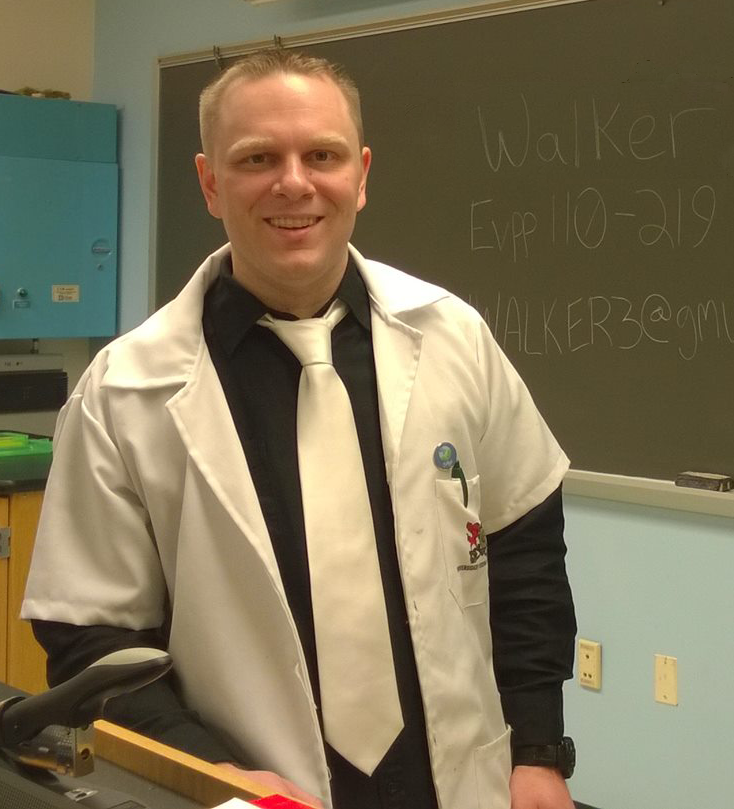 I teach introductory Environmental Science, and previously taught biology. Most of my students are not natural science majors and in many cases this is their first (and sometimes only) exposure to a scientific laboratory at the university level. So, my job is part instructor, part motivational speaker, and part ambassador for the department and Environmental Science in general.
It's not always easy, but the reward is in seeing students make connections between these courses and their own professional development. My students are the greatest and one of my proudest accomplishments is to have earned the highest possible teaching evaluation scores on three occasions. (See also some kind words written by a student).
Trips to Huntley Meadows Park in Alexandria, Virginia. Top: Spring semester (April 7th, 2017); Bottom: Fall semester, October 14th, 2017.
September 22nd, 2017. Presentation at the 2017 Innovations in Teaching & Learning Conference at George Mason University. Thank you so much to the Stearns Center for inviting me to this event! (Click the image to see the poster).
Former students are welcome to contact me at nwalker3@gmu.edu. Let me know what you're up to these days, I'm also more than happy to serve as a reference for any jobs in the field of environmental science / conservation biology.
III. Outreach and Networking
One of the most important parts of science is to expand beyond the laboratory and classroom, to engage audiences from all walks of life. This is especially true with eels, which are not a traditionally charismatic megafauna like the panda or bald eagle. This site, www.EelTown.org, was created for freshwater eel enthusiasts from around the globe to network with one another. There's also a Facebook page and a LinkedIn group, too.
IV. Writing
Second only to my interests in science is my passion for writing. My goal is to produce content accessible to the widest possible audiences. I have written scientific articles, news articles, feature stories, public relations content and was once the editor of a local magazine.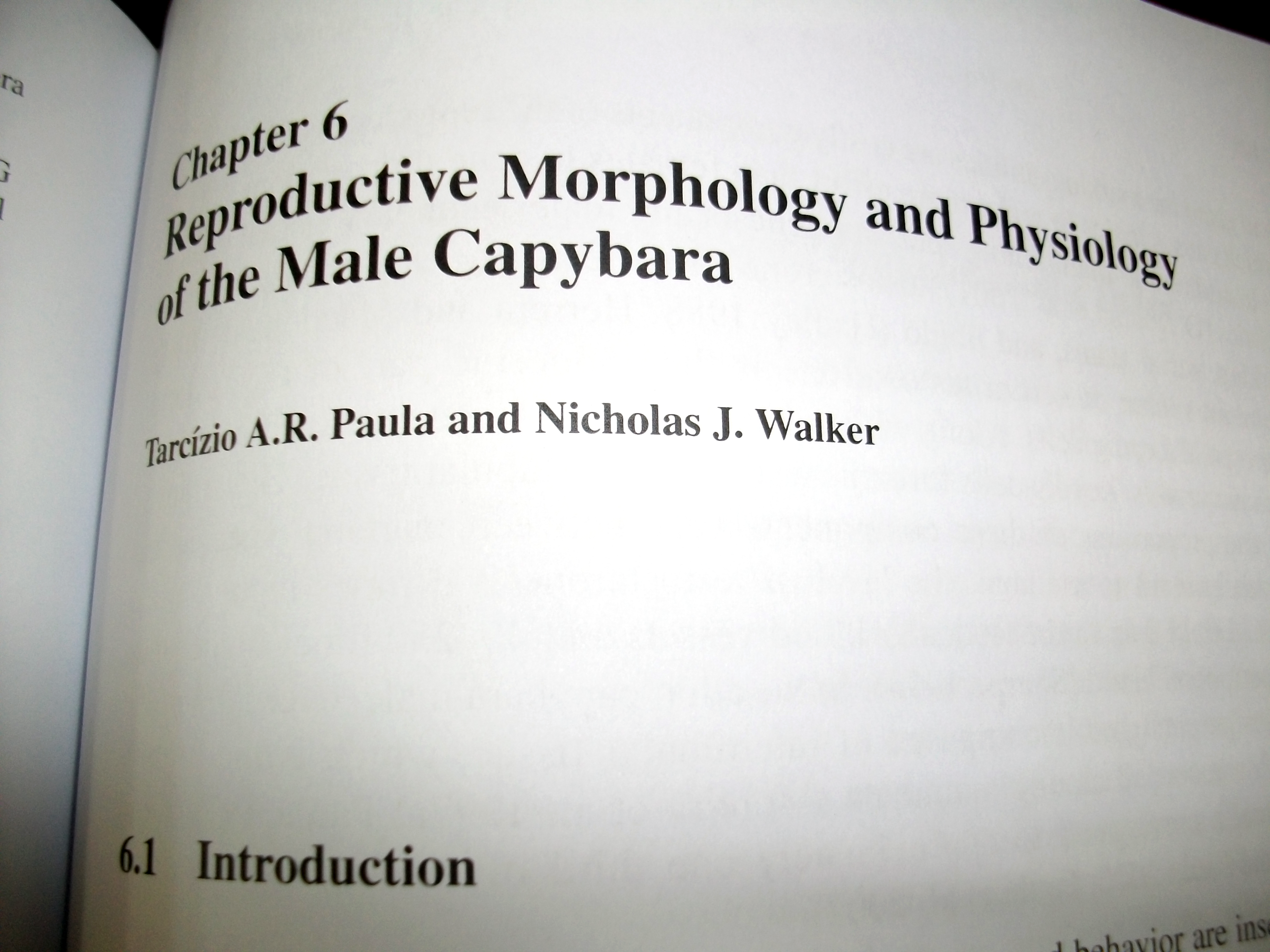 Book chapter in Capybara: Biology, Use and Conservation of an Exceptional Neotropical Species.
In addition, I have helped hundreds of foreign scientists publish their work in English-language academic journals through my company Journal Editors of America LLC (established 2011).
V. Consulting
I provide services to non-profits, businesses and government agencies in the areas of species inventories, water quality, terrestrial and aquatic ecosystem management, natural resource conservation, sustainability and much more. With over 14 years of experience in the field I can help you find the most efficient ways to meet your goals.